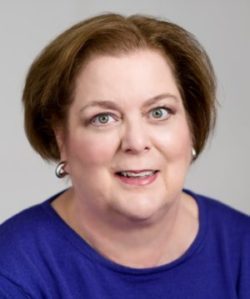 Prof. Lynn Ilon
Chief Innovation Coordinator
Dr. Lynn Ilon is knowledge economist who specializes in global learning systems and applies this specialization, generally, to poor countries. At BOH she directs the knowledge economic conceptual work and linkages with applications in the field. She oversees the innovations in learning. As such, her scholarly work centers on how to bring together the disparate worlds of rich & poor, global & local, applied & theoretical. Dr. Ilon has numerous publications including a book The Cost of Not Educating the World's Poor (Routledge Press) on emerging theories of global linkages, local knowledge and learning. She has been a professor one three continents for over 30 years and has worked in the parallel worlds of academia and field work for decades having lived in the Pacific Islands (Micronesia, 3 years), the Middle East (Jordan, 1 year), Africa (Zimbabwe, 2 years; Zambia, 3 years), her native North America and now South Korea (9 years). In addition, she has done fieldwork and other professional work in dozens of other countries spanning several regions of the world. She has consulted for the World Bank, Harvard, the UN, other multilateral and bi-lateral organizations, regional banks and global and local NGOs. Dr. Ilon holds degrees in Anthropology (B.A.), Educational Research & Statistics (M.S.), Economics (M.S.), and International Development Education (Ph.D.).
.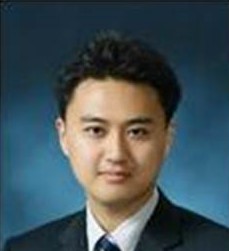 Dr. Juseuk Kim
Operation's Coordinator
Dr. Juseuk Kim is an Assistant Professor in Joongbu University in South Korea. He specializes in human resource development, institutional structures, international development and business management. At BOH, Dr. Kim oversees the institutional design, structures and business modeling. He holds a Ph.D. in Education, Master's degrees in Social Education and in International Studies, and a Bachelor's degree in Political Science - all at top universities in Korea. In addition, he holds an MBA from France. He was a business analyst in the LG Electronics Corporation (France) and conducted international development projects for the Korea Institute for Development Strategy, Korea Research Institute for Vocational Education & Training, UNESCO ‐International Bureau of Education, Switzerland and Korea Education & Research Information Service. He has supported and managed international human resource development projects for Ministry of Education in Korea,Korea International Cooperation Agency and UNESCO including Sri‐Lanka, Mongolia, Laos, Pakistan and the Arab region.
.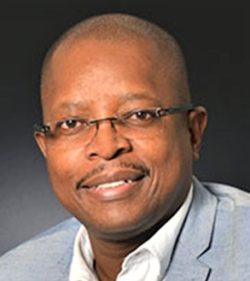 Dr. Sibusiso Chalufu
Institutional Networking Coordinator
Dr Sibusiso Chalufu is the Dean of Students at the University of South Africa (UNISA). He has been in the higher education sector for more than 20 years, 11 of which have been spent in Student Affairs and Services. At BOH he coordinates the linkages among institutions. BOH is conceived as networks of people and institutions – rather than hierarchies. Building these networks from the ground up to serve communities is the job of Dr. Chalufu. His entire career has been about facilitating dialogue within academia in South Africa. Recently he has been appointed to serve on the Universities South Africa (USAf)'s Transformation Strategy Group. He is the Deputy President of the Southern African Federation of Student Affairs and Services in Higher Education (SAFSAS) and Deputy President of the South African Association of Senior Student Affairs Professionals (SAASSAP). He serves on the Central Application Office (CAO) Board and on the Senate and Curriculum Innovation, Design and Development Committee of the Richfield Graduate Institute of Technology. He obtained his undergraduate and Honours degrees from the then University of Durban-Westville (now University of KwaZulu-Natal, UKZN) and then completed two Masters' degrees from the University of Bristol (UK) and the State University of New York at Buffalo (USA), respectively. He has a Ph.D. from the University of Pretoria (SA), and has received further training and certificates from the United Nation University in Japan, the National Institute of Educational Planning and Administration (NIEPA) in India and the Galilee International Management Institute (GIMI) in Israel.
.
Dr. Susan Ogletree
Evaluation Coordinator
Dr. Susan Ogletree is the Director of the Center for Evaluation and Research Services in the College of Education and Human Services at Georgia State University. At BOH she coordinates work among various partners who bring skills and resources to BOH communities. Partners frequently contribute various knowledge resources and benefit from knowledge rewards. Others may wish to contract for knowledge outputs or social outcomes. Dr. Ogletree has worked with faculty, staff, professors and other institutions to coordinate just such exchanges within her center. The Center provides quantitative and qualitative research design development and evaluation services on large federal grants and for state, local and international school systems. She also works with faculty to provide internships for students in the college interested in evaluation. Her primary research interests include Professional Development Schools, both nationally and internationally, and their impact on academic achievement in high needs urban schools. She holds degrees in Educational Policy Studies – Research, Measurement and Statistics (Ph.D.), Educational Leadership & Professional Counseling (M.S) and Music (B.M.).
.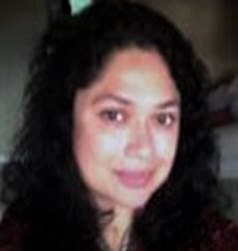 Dr. Sonia Mehta
Research Coordinator
Dr. Sonia Mehta teaches Education and the Challenge of Globalization and Education and Social Change at Macalester College in Saint Paul, Minnesota. Her research interests focus on international and global studentship and pedagogies of Education, Critical Social Cartography, Comparative and International Studies in Education and the Sociology of Education. Within BOH she coordinates innovations in research. Understanding that research has widely been the province of the professoriate, she brings her skills and perspectives to include the practices and knowledge of the community – their perspectives, understanding and their growth. This is reflected in her own work. She is currently working on building community resources through the sharing of knowledge, building trust between local and global networks. Sonia has taught in formal as well as informal educational settings in India and the United States. She is co-editor (with Peter Ninnes) of the book Re-imagining comparative education: Post-foundational ideas and applications for critical times. Dr. Sonia Mehta received her Ph.D. from the program in Comparative and Global Studies in Education, at the State University of New York at Buffalo.
.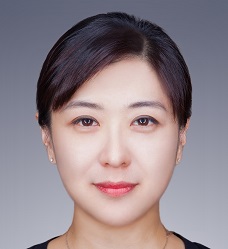 Dr. Hyejin Bak
Learning Coordinator
Dr. Hyejin Bak is a school teacher in South Korea. As a teacher and someone who has worked in the field of development, especially continuous learning and (online) networks applied to the roles of teachers/education for sustainable development, she is interested in how learning can be rethought in an age of networked and collaborative learning. At BOH she is innovating the meaning of learning and bringing her international perspectives to rethink how people can learn collectively. She has diverse experiences in the education field such as an internship experience of fieldwork research about teacher fulfillment related to inclusive education for visually impaired students and volunteering for IT education and Korean culture class in Ghana. She has a PhD in Lifelong Learning, College of Education at Seoul National University, a Master's of Arts degree in International Education and Development from the University of Sussex in UK, and a Bachelor of Education from Chinju National University of Education in South Korea.
.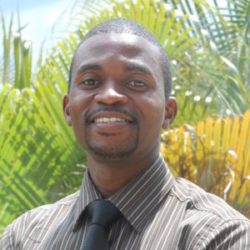 Mr. Nicholas Chipeta
Community Coordinator
Nicholas Chipeta is currently a Master's degree student at Seoul National University. He has been working as a teacher of Sports and Physical Education in Zambia. His interest in is team management and using sports as a tool of community involvement, participation and community growth. At BOH he was actively involved in the pilot project in Zambia and has been a guiding force in designing the community structures and processes of the current design. His work in sports management reflects how he uses his role as a teacher and sports leader to bring teaching and community together. He also has considerable international experience. He participated in several activities in Cuba such as training camps and University and National competitions in Cuba as teacher and coach. He has a Bachelor's degree in Physical Education and Sports from the International School of Physical Education and Sports, Cuba.
.